Delta Supplies Elevators to Waterloo's First Four-Star Hotel
The Delta Waterloo hotel is now open at the Barrel Yards development in Uptown. It is the only four-star, full-service hotel in the marketplace and is ideally located close to the city's two universities, hundreds of high tech companies, and internationally recognized public institutes. The hotel is also next to one of the future Ion LRT stops that will provide a connection to the Regional transportation corridor.
Inside the facility are three Delta Elevator MRL units, custom-designed to blend with the high-quality, premiere service approach of the Delta Hotel chain.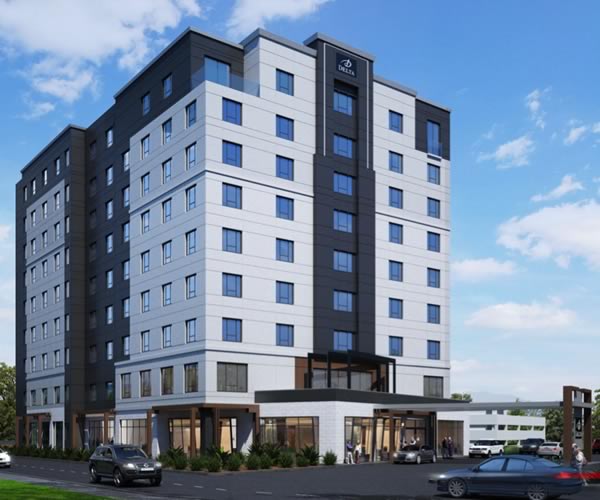 The Delta Waterloo hotel is one phase of the Barrel Yards block currently under construction by Auburn Developments, which also includes four high-rise condominium buildings (The Cooperage) with views overlooking Silver Lake in Waterloo Park.