Elevator Maintenance
Delta offers preventive maintenance programs for passenger elevators, freight elevators, material lifts, accessibility lifts and all types of code-compliant elevating devices from any company—not just our own products.
We provide three types of elevator maintenance contracts to keep your device running smoothly:
Labour, Oil & Grease (LOG)
Full Maintenance (FM)
Full Maintenance Extended (FMX)
No matter what preventive maintenance program you choose, you will receive exceptional service from our qualified route mechanics backed by our senior mechanics who provide trouble-shooting on difficult elevator issues.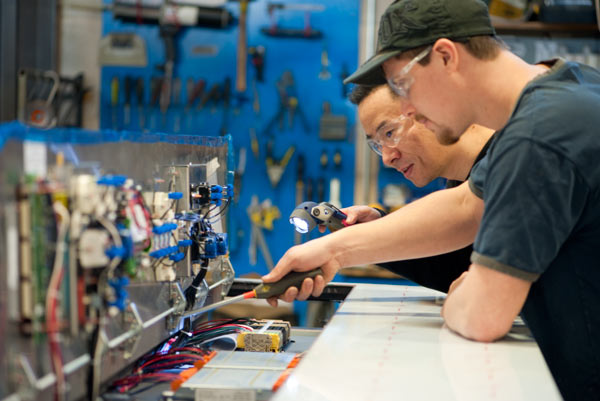 As some of best-trained elevator technicians in Ontario, the majority of our mechanics have a college degree in electrical or related fields. After four years of apprenticeship, they receive an EDM-A certification through the Technical Standards & Safety Authority (TSSA). Then they hone their skills through years of on-the-job training. Our staff keep abreast of new technology and methods of elevator installation, service, and repairs through night-school sessions.
Need help choosing the right elevator service contract? Learn more about our Elevator Maintenance Programs or download the brochure.