A Message to our Customers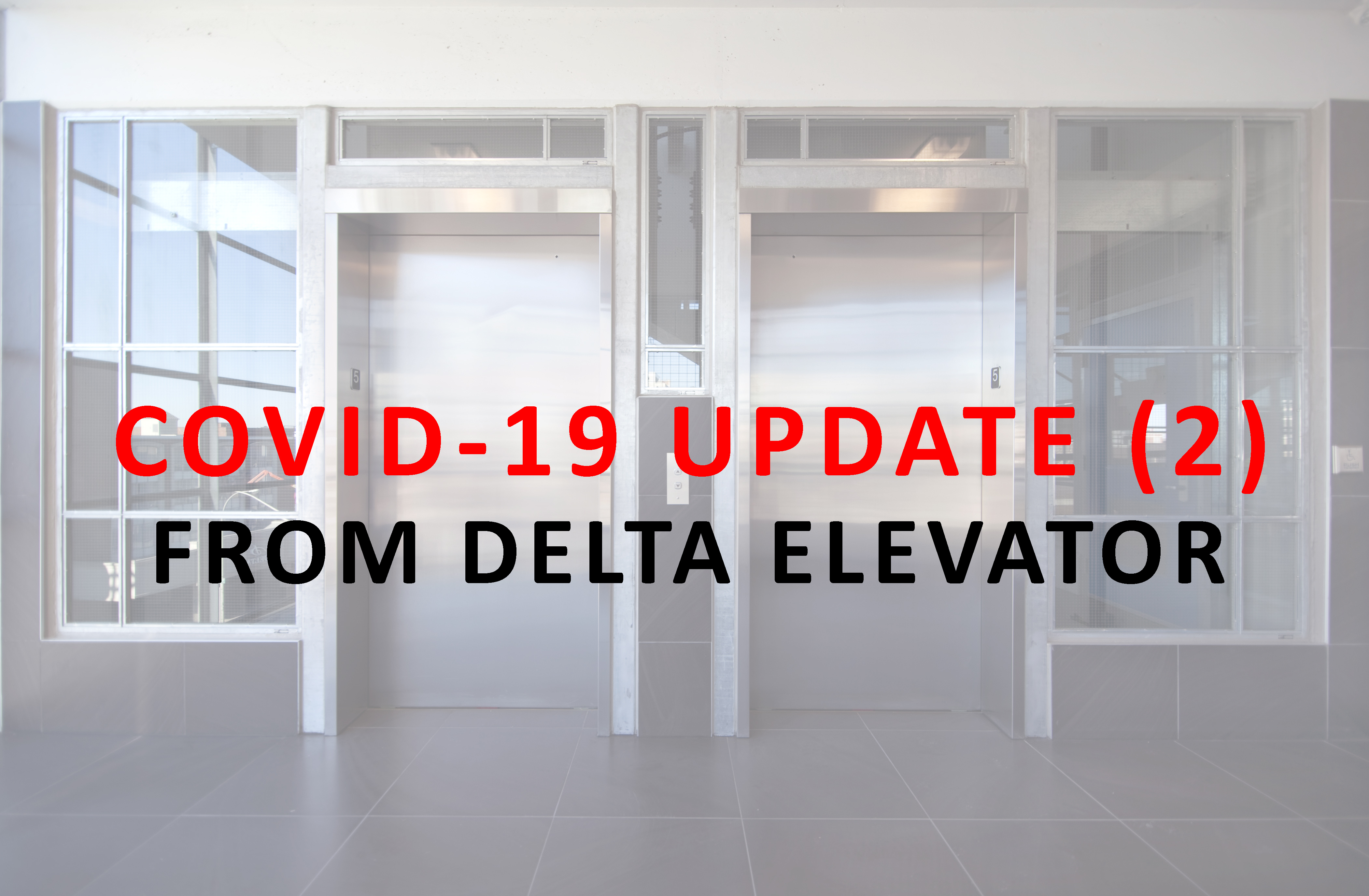 As the extent of the COVID-19 pandemic continues to spread, we understand that you are asking about how Delta is responding.
Our Management Team is meeting daily to quickly take action on issues as they arise. In addition, we have executed our Pandemic Procedure in response to the current situation, which addresses these three priorities.
Keeping employees, customers, and suppliers safe.
Meeting contractual obligations.
Maintaining liquidity.
Currently, the Province of Ontario has deemed elevators an essential service and we want to assure you that we continue to function. Our offices will remain open and our field staff will continue to operate unless and until there is further direction from the government.
In some cases, customers have asked Delta to refrain from performing on-site work during the crisis. We will respect your wishes and will continue to:
Be your contractor of record with TSSA per provincial regulations;
Provide 24/7 standby for emergency services for breakdowns or entrapments;
Provide liability coverage for work done on your elevating device;
Keep your quarterly, annual and 5-year testing up to date as we have access;
Provide TSSA with status documentation of your elevating device maintenance;
Warranty parts and labour for repairs on your elevating device per contract; and,
Monitor and plan proactive parts replacement to minimize breakdowns.
It is important to note that where you have informed us that we will not be able to access your facility for a period of time, the on-site portions of the work above will have to be brought up to date when we again have access. This is necessary in order to remain compliant with provincial regulations.
Thank you for your continued support. Be safe!