Upgrade Options
Building owners and their management teams recognize the importance of a reliable and efficient elevator system to keep residential or commercial tenants happy.
Despite regular servicing, eventually you need to upgrade your major elevator components or to install a new elevator.
Before a complete modernization is necessary, Delta Elevator can upgrade your major components to extend the life of your device.  
Toe-To-Go / Touchless Buttons
One of the challenges with the increased interest in hands-free elevator operation over the past year is ensuring Code compliance with TSSA regulations.
The Toe-To-Go (T2G) is MAD Elevator's foot-activated elevator call system and is approved for use in Ontario. The T2G allows activation of hall and car buttons by foot, reducing the risk of contamination through a hands-free experience.
Another option is to use to touchless buttons when the specific elevator controller allows for such an upgrade.
In many cases, this can be done through direct replacement of the buttons with a contactless version. Alternatively, the car operating panel itself can be retrofitted with an add-on device to accomplish the same effect.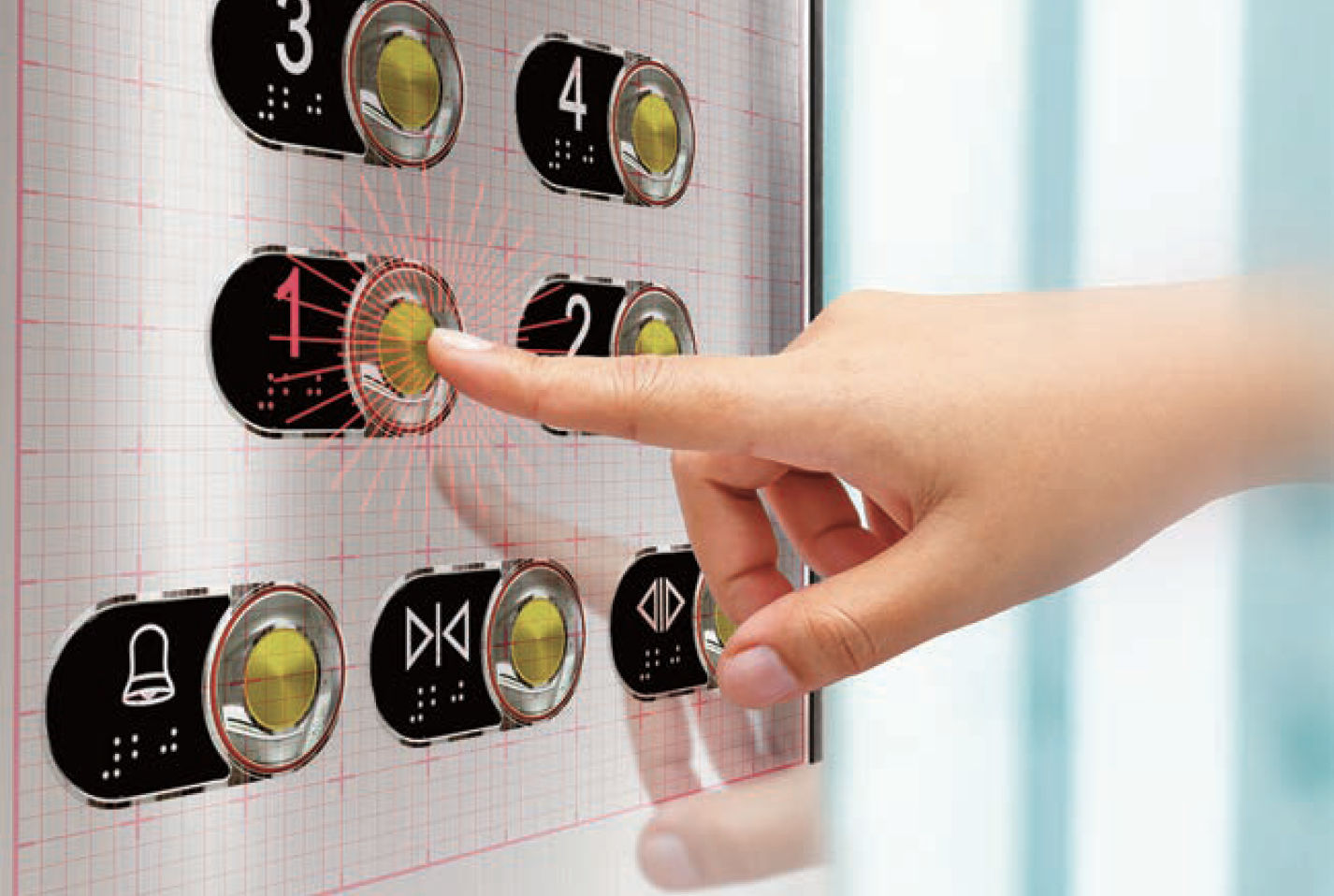 BS Touchless Pushbutton
Halo Touchless COP
PHANTOM Touchless Sensor
Cab Upgrades
Cosmetic and functional cab modernization to the elevator interiors can include:
Complete replacement of cab walls and ceilings
New fixtures or relocation of existing fixtures
Resurfacing of elevator cab panels
Increase ceiling height
Replacement of elevator ceiling and lighting
Installation of an emergency telephone
Door Upgrades
The operator that drives the elevator doors is prone to wear due to abuse and constant use. On older devices, many parts needed to refurbish the operator are no longer available, so a full replacement is normally required. This type of modernization can include:
Replacement of the existing door operator
Replacement of the door re-opening devices (safety edge or dual-beam light ray) with a light curtain, which protects passengers from being struck by the door.
Hydraulic Cylinder Replacement
New in-ground hydraulic elevator cylinders are protected from corrosion by encasing the cylinder in PVC. Hydraulic elevators manufactured before 1978 with in-ground cylinders that do not have PVC protection may have undetectable corrosion and deterioration of the bottom portion of the buried cylinder. The cylinder could corrode to the point where there is a risk of rupture and loss of internal system pressure, which could cause the elevator to fall, resulting in serious injury or death of passengers.
The replacement of all such unprotected cylinders must be completed by May 1, 2015 as required by TSSA Code Adoption Document 250/11.
TSSA options to solve this problem:
Remove the existing cylinder and replace it with a new cylinder with a PVC liner
Add a fall protection device (e.g. plunger gripper system)
Add a new down direction over-speed safety device (e.g. under-car safety system)
Advantages and disadvantages of each TSSA option
Don't wait to address this problem! For expert advice and assistance, contact Delta's Service & Modernization Team at 1-800-265-6348.
Hydraulic Pumping
If your elevator requires frequent re-leveling, overheats, or stops erratically at floor levels you may need to fully or partially replace the hydraulic elevator valves and pumping unit. Options for this type of modernization include:
Replacement of the entire pumping unit (tank, motor, pump, and valve)
Replacement of the control valve
Replacement of the pump and motor.
Controller Replacement
Delta stocks a large number of components for older elevators, but when parts are no longer available replacing your obsolete relay-logic based controller with a state-of-the-art control system is probably the next step in modernizing your device.
Delta has been manufacturing its own CSA-approved elevator controller for more than 30 years.  We have the expertise to replace control systems in almost any device from lifts for the physically challenged to high-speed passenger elevators.
Read about Delta's DMPC controllers
Machine Replacement
After a number of years, a traction elevator machine may sustain sufficient degradation to require full or partial replacement. Partial replacement can include conversion from a DC machine to an AC, where the motor is replaced, the MG set is discarded and an AC drive is used instead.