IMPORTANT UPDATE: OPSEU STRIKE AND TSSA'S PLANS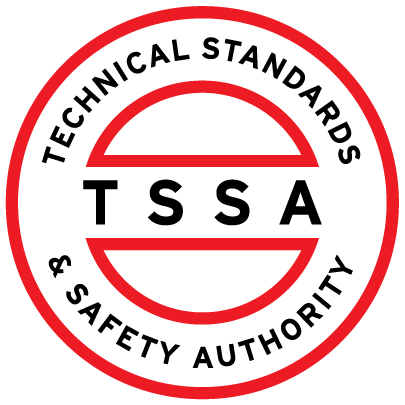 OPSEU, the union representing TSSA inspectors, made the decision to commence a strike starting July 21, 2022, before the parties had a chance to reach an agreement.
TSSA has been engaging in good faith negotiations with OPSEU since the fall of 2021 to finalize a first collective agreement for inspectors. Despite these efforts, an agreement could not be ratified before the strike deadline of 12:01 a.m. on Thursday, July 21.
"In order to prevent a strike, the TSSA bargaining team provided OPSEU a full proposal which includes all terms for a first collective agreement and offers inspectors excellent health, dental and pension benefits, and salary increases for a multi-year agreement," said Laura Desjardins, Vice President, Human Resources. "Given the reasonable and fair contract we have offered and our availability for ongoing discussions, TSSA does not see why inspectors have chosen to go on strike. Our approach is to bargain in good faith, reach a fair agreement and avoid any disruption. Unfortunately, the union stopped negotiating directly with TSSA after the first few meetings and gave indications of their strike intentions. We are concerned with OPSEU's deliberately false communications that suggest we are not bargaining in good faith."
While TSSA remains available to meet in the hopes of reaching an agreement, comprehensive plans are in place to continue the delivery of our safety mandate. TSSA will continue to respond to serious safety incidents and inspect any sites classified as high risk. TSSA will also be available to provide services for critical infrastructure, such as hospitals and long-term care homes. Every effort will be made to minimize any disruption to businesses as much as possible.
Owners of devices, sites and businesses regulated under the Technical Standards and Safety Act remain responsible for maintaining and operating devices safely and for immediately reporting incidents. For incident reporting call TSSA at 1-877-682-TSSA (8772) and choose Option 1 to reach the Spills Action Centre (open 24 hours a day, seven days a week).
During a strike, all of our non-inspection services such as engineering, examinations, licencing, etc. will remain available. Expedited and rush engineering reviews will not be available during the strike. You can email TSSA at customerservices@tssa.org or call 1-877-682-TSSA (8772) for assistance.